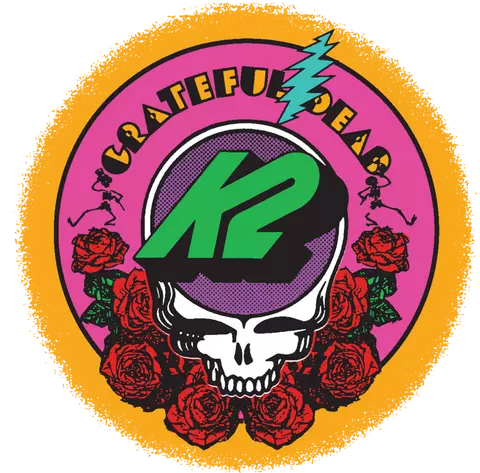 K2 x Grateful Dead
As we entered our 60th season as a brand, we thought it might make sense to go on tour with one of our favorite bands of all time. K2 has aligned with iconic American rock and roll band the Grateful Dead on a collection of very limited product across both skiing and snowboarding.
MORE THAN A BAND
The Grateful Dead is a social and musical phenomenon that grew into a genuine American treasure. In 1965, an entire generation was linked together by common ideals, gathering by the hundreds and thousands. This movement created a seamless connection between the band and its fans. As the band toured, Dead Heads would follow. Not because it was a part of popular culture, but because it is a true counterculture that exists to this very day-one that earnestly believes in the value of its beliefs.
---
K2 x Grateful Dead
Steal Your Face Collection
The graphical reference from this collection was derived from the "Steal Your Face" live double album by the Grateful Dead, released in June 1976. The album was recorded October 17–20, 1974, at San Francisco's Winterland Ballroom. This live record was made during a "farewell run" that preceded a hiatus for the band.
WAYBACK SKIS
The Tool for Epic Backcountry Powder Missions
Freeloader Splitboard
Lift Ticket Not Required
Marauder Splitboard
Designed for Backcountry Exploration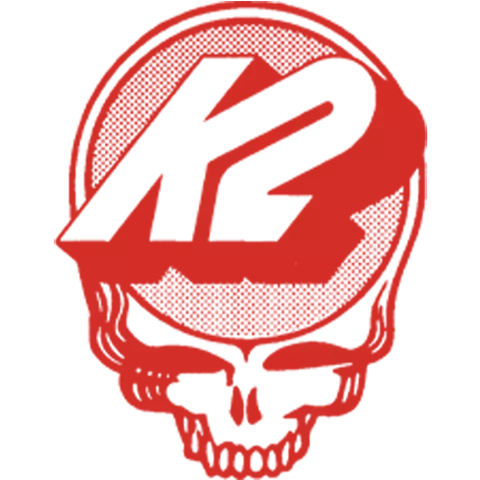 K2 x Grateful Dead
Quickstrike Collection
This red, white, and blue collection marks the beginning of a long-term partnership between the Grateful Dead and the K2 brand. Look for more to come, in the not-so-distant future. We're in it for the long haul.
WAYBACK 106
The Tool for Epic Backcountry Powder Missions
Freeloader Splitboard
Lift Ticket Not Required