20-21 Clicker™ X HB Update
PLEASE READ THIS IMPORTANT NOTICE REGARDING YOUR 20-21 CLICKER™ X HB STEP-IN BINDINGS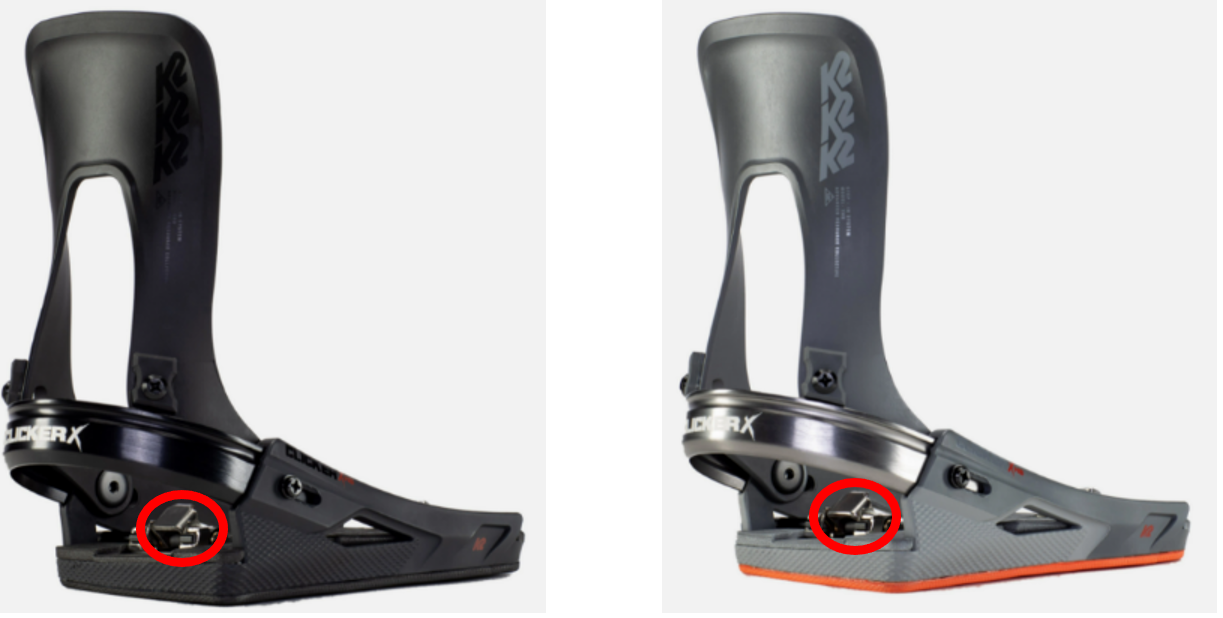 If you purchased the 20-21 ClickerTM X HB step-in bindings from August 2020 to July 2021, it is possible that the heel clip on your bindings (circled in red, above) may fracture and release your boot from your binding.
To update your binding free of charge, please contact K2's customer service at the contact information below to begin the rework process.
In the meantime, we request that you immediately stop using your bindings until your hardware is replaced.
How to get in touch with us to update your bindings:
Phone:
US: +1-800-985-2189
Canada: +1-877-393-7049
Germany: 0800 7713457
Other EU Countries: +49 (0) 6232 31455-18
Email:
US: k2clickerconsumer@k2sports.com
Canada: customerservice@k2canada.com
Europe: clickerXHB@k2sports.de
Online:
Contact Support:
www.k2snow.com/support/contact-support